System administrators are constantly being asked to verify user permissions for specific files and folders. This is often a time-consuming task, with multiple layers of NTFS permissions and repeated adjustments over time creating a security labyrinth.
To help address this problem, Key Metric Software has released the first version of Permissions Reporter, a free software tool that allows you to quickly validate the current security posture of entire file systems at once. All with multiple export formats, command-line support, built-in scheduling, and much more.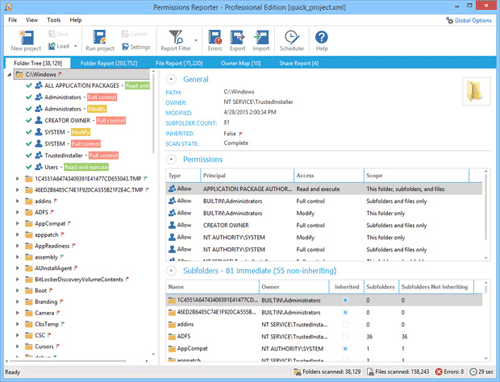 Download Permissions Reporter today for free and let us know what you think.
posted by Key Metric Software at
10:24 pm