Allow me to begin this blog entry with a brief story.
Shortly after the release of FolderSizes 9.0, we received an email from a customer who was mildly disappointed with our dark mode theme. He felt it was lackluster, and shared the opinion that it had been developed by people who didn't actually use dark mode software applications.
Unfortunately, he was right. Our early attempts at implementing a dark theme were not ideal for a number of reasons. Sure, it was "less bright", but didn't truly embrace the look and feel of modern dark mode applications.
Well, no longer.
With the release of FolderSizes 9.5, we introduce an all-new "black" theme that permeates every aspect of the product's user interface.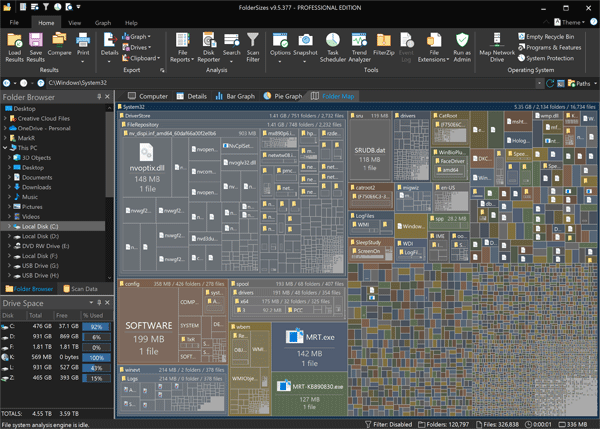 Screen shots don't really do the new version justice, but here's another.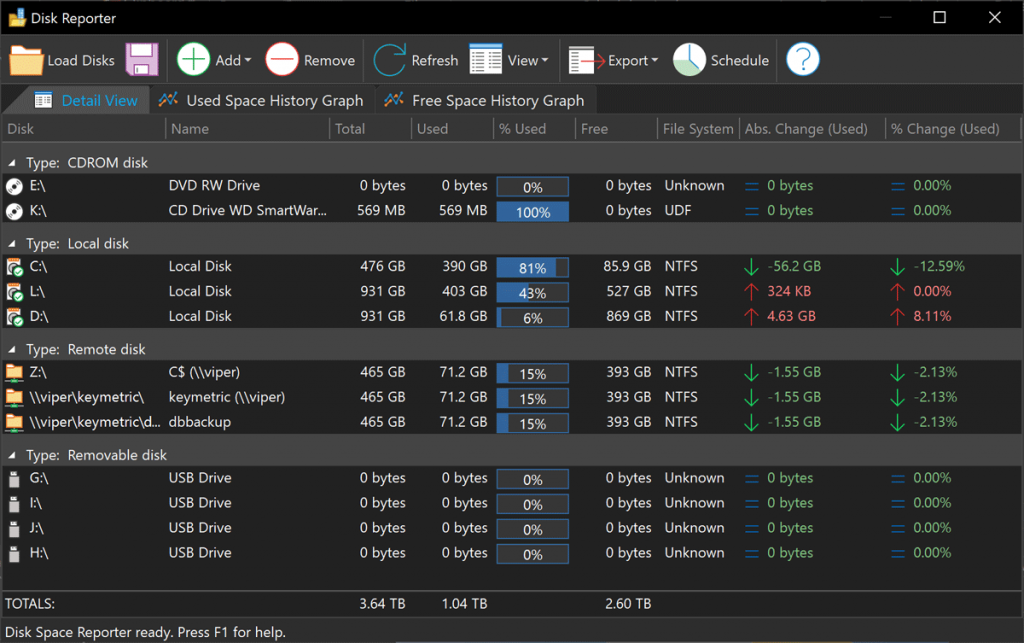 And of course we didn't just implement a new dark theme for v9.5 – there are many other improvements. It's fact, it's one of the largest "minor version" releases we've ever published.
FolderSizes 9.5 is a free upgrade for anyone that owns a v9.x license. We hope you'll download the latest version and try it for yourself.
Posted:
February 26, 2022 2:49 am