Visualizing Disk Space with Treemaps
FolderSizes provides a stunning hierarchical treemap visualization, giving users a high-level view of disk space usage across entire devices, drives, and systems.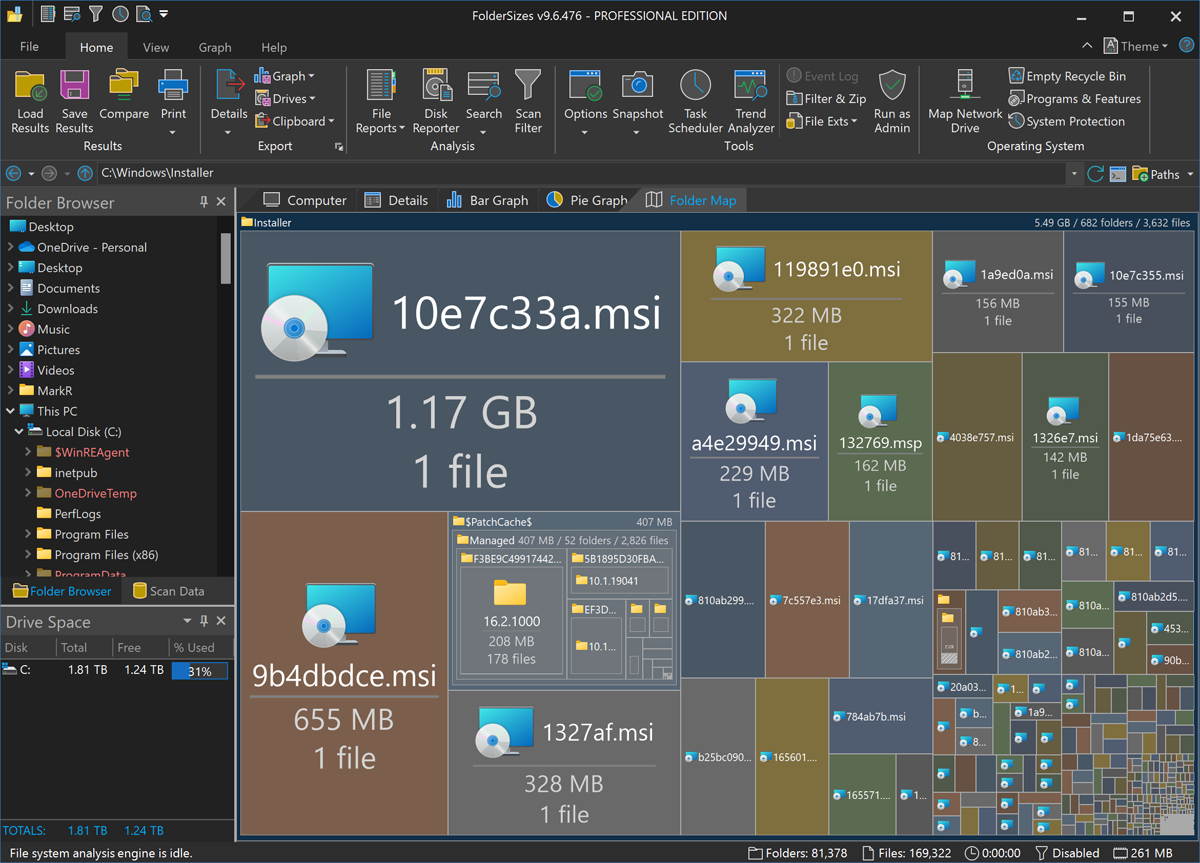 The screen capture above shows the layout of an entire file system branch in one compact view.
The disk space treemap also offers advanced data highlighting capabilities. Quickly see objects modified within the current month or week (for example) or highlight read-only, system, or hidden objects. You can even define your own custom highlight rules.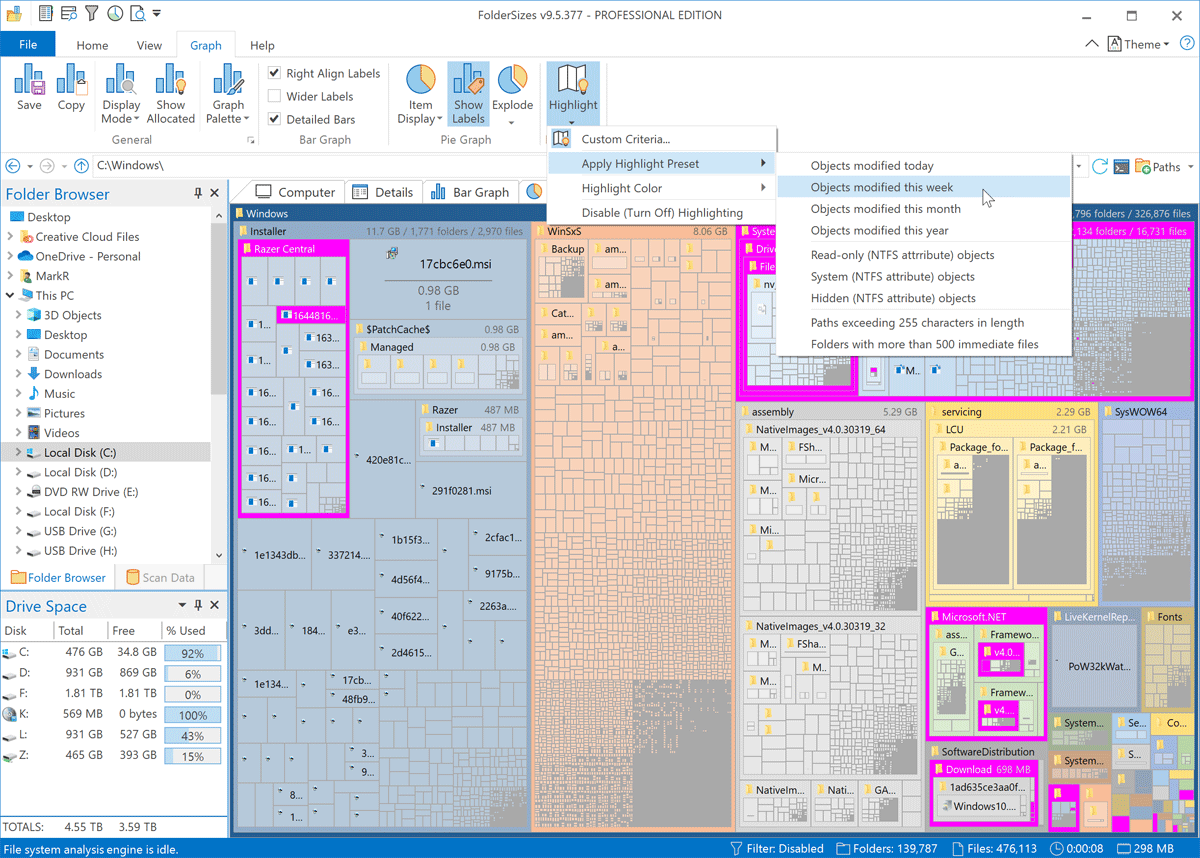 FolderSizes is focused on giving you actionable information, fast. Use it to free up disk space through compression, data archival, and more.