Disk Space Trend Analysis
See how disk space usage changes over time, right down to the folder level. See which folders have grown or contracted, track disk space consumed by owner, and much more.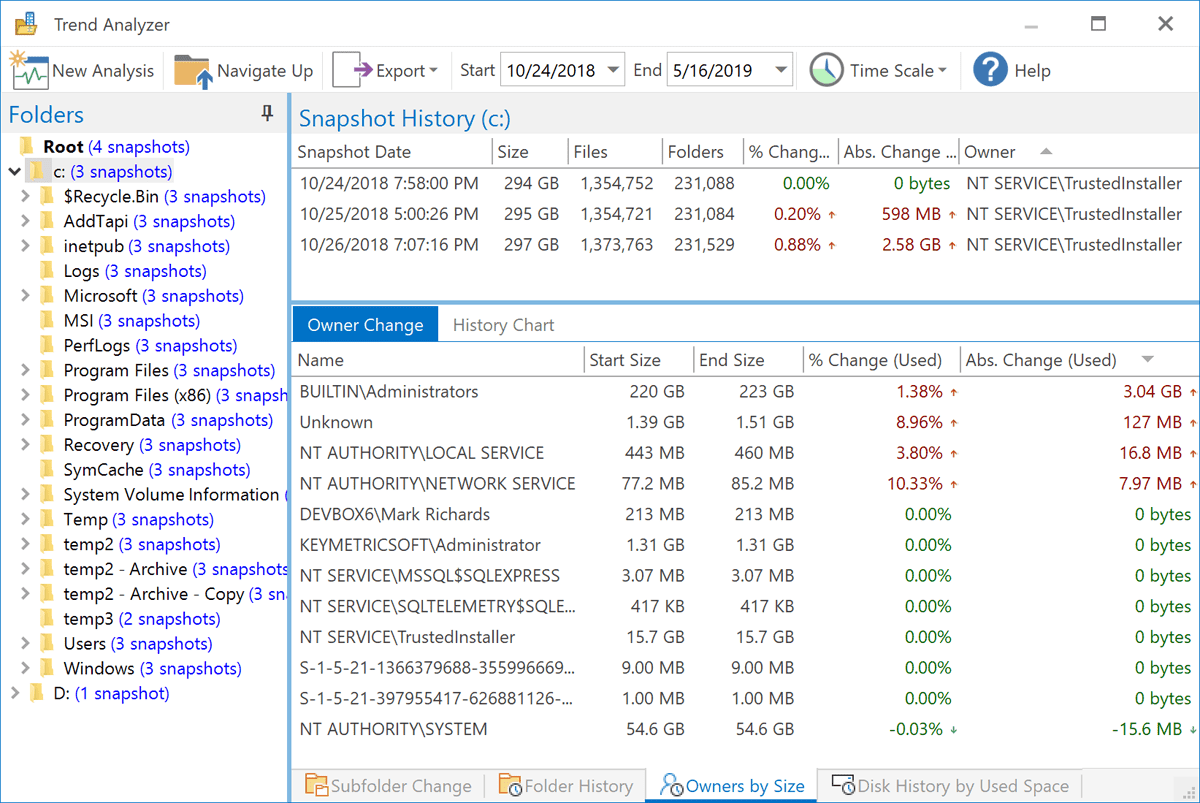 FolderSizes allows you to quickly determine which folders have experienced the most growth for any file system branch - whether local or remote on the network. You can even create detailed file and folder size listings for any file system branch contained in a snapshot.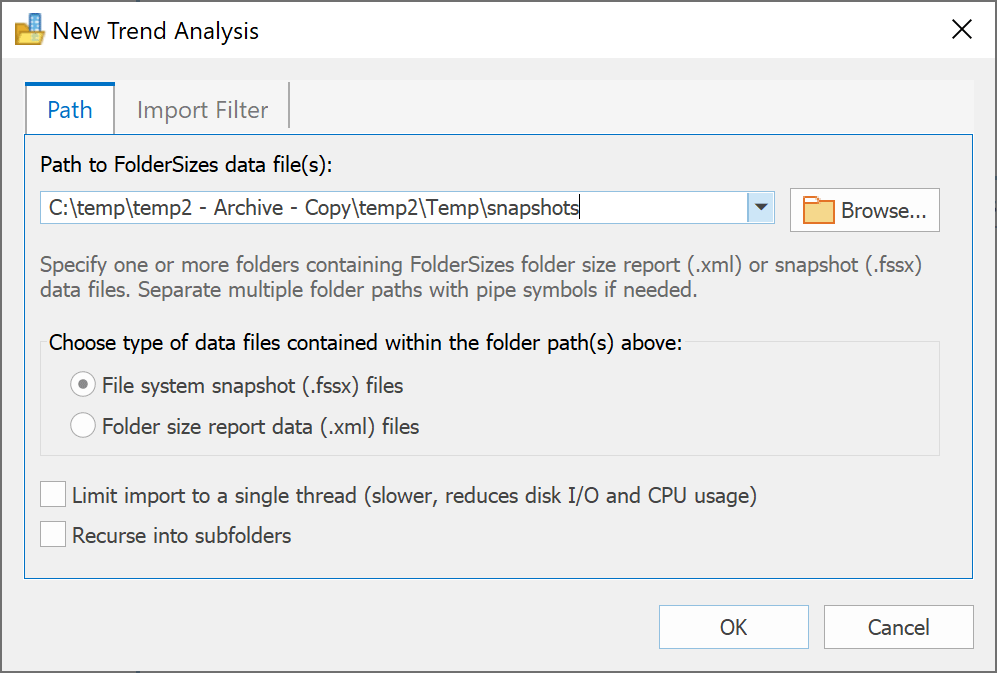 For more information on how to leverage the trend analysis features of FolderSizes, please see Disk & Folder Level Trend Analysis.