File System Scan Filtering
FolderSizes provides a powerful scan-time filtering system that allow you to determine precisely what gets analyzed during disk space usage report generation. Build customized disk space usage reports quickly & easily.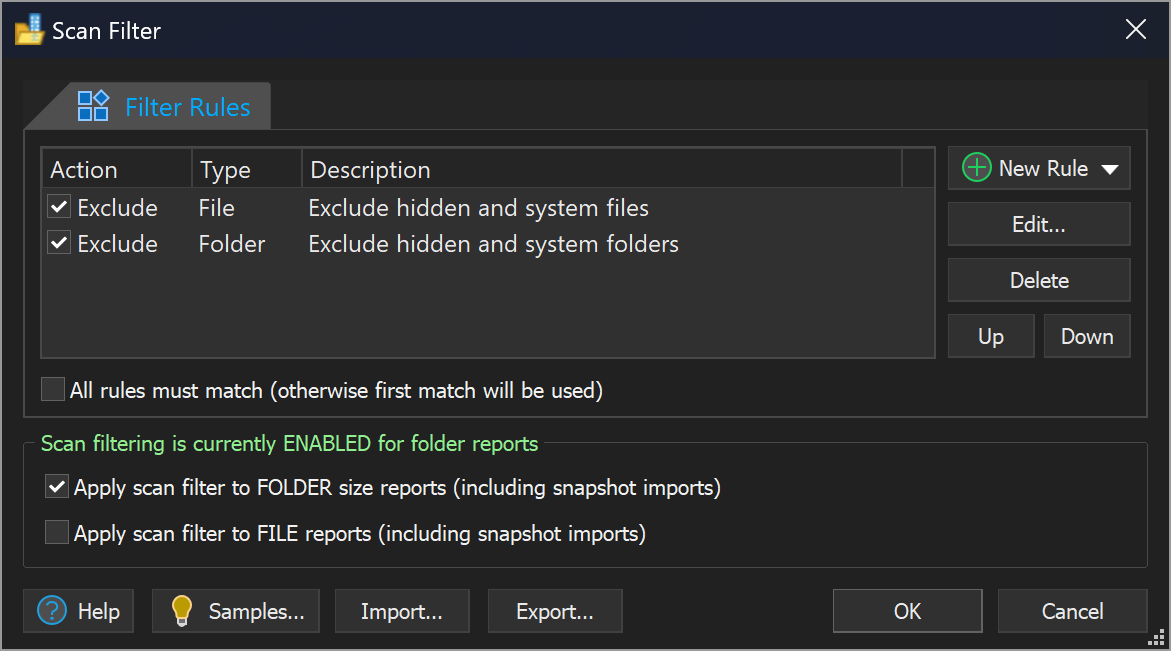 Scan Filtering offers you precise control over which files and/or folders are included in any FolderSizes report. Save and load scan filter definition files as needed - even from the command line and scheduling interfaces.