THE

ULTIMATE DISK SPACE MANAGEMENT

TOOL

Desktop PCs, laptops and servers can quickly end up accumulating large quantities of unused, temporary, and duplicate files. Before you know it, you're out of drive space, backups are taking far too long to run, users can't find what they need, and you're struggling to plan for the future.
You need a visual, interactive software tool to help you manage disk space. You need FolderSizes. FolderSizes is an award-winning, network-enabled disk space analysis software tool for Windows. It can quickly isolate large, old, temporary, and duplicate files, or even show file distribution by type, size, attributes, age, or owner. All with multiple export formats, command-line support, built-in scheduling, and much more.
FAR BEYOND

FOLDER SIZE REPORTING

Under active development since 2003, FolderSizes goes far beyond the capabilities of existing directory size reporting tools with a combination of superior features with unparalleled performance.
Try it and see why so many customers depend on FolderSizes.
Search for files and folders by age, name, attributes, size, owner, & more

Export reports to MS Excel, PDF, HTML, CSV, and TXT file formats

Save, re-load, and compare directory size report data

Native 32 & 64 bit support, plus fully Unicode enabled
FREE 15-day evaluation!
Download the ultimate disk space analyzer today!
Try it Free
Buy Now
WHAT OUR CUSTOMERS SAY
ABOUT FOLDERSIZES
"FolderSizes is fast, and is a fantastic tool for tracking down disk space usage and identifying data that is a candidate to be archived offline."

Fred Hunter, IT Admin
Washington State University

"This product is great, especially for us with small SSD drives, and needs to pay attention to available free space."

Tommy Skaue, Senior Dev & Systems Engineer
Axdata

"FolderSizes outperforms every other disk space reporting tool that I've tried. And I've tried them all."

Larry Mercer, Network Storage Admin

"Finally, a tool that offers meaningful disk space trend analysis."

Dave Logan, Senior Systems Engineer

"We've been using FolderSizes almost daily for years now, and it has never let us down. Great tool!"

Shaun Mathews, Network Admin Level III

"FolderSizes allows us to improve our storage capacity planning."

Martin Ryan, Systems Administrator

"Absolutely one of the most useful software products we've licensed in years."

Jamie Daum, IT Admin

"FolderSizes is one of those rare applications that offers a lot of power at a reasonable price."

Tyler Ferguson, Network Engineer & Administrator
OVER

50,000 CLIENTS

USE OUR SOFTWARE
FolderSizes is Windows Certified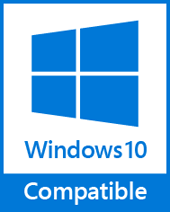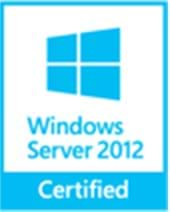 FolderSizes runs on Windows 10, 8, 7 (SP1) and Windows Server 2019, 2016, & 2012 R2.
Full, native 32 and 64 bit support for all operating systems.
Try it Free
News, Updates & Information