Temporary Files Report
FolderSizes shows you the precise size and location of temporary files on multiple drives, folders, and network shares - all in a single pass. Find and remove temporary files quickly and easily.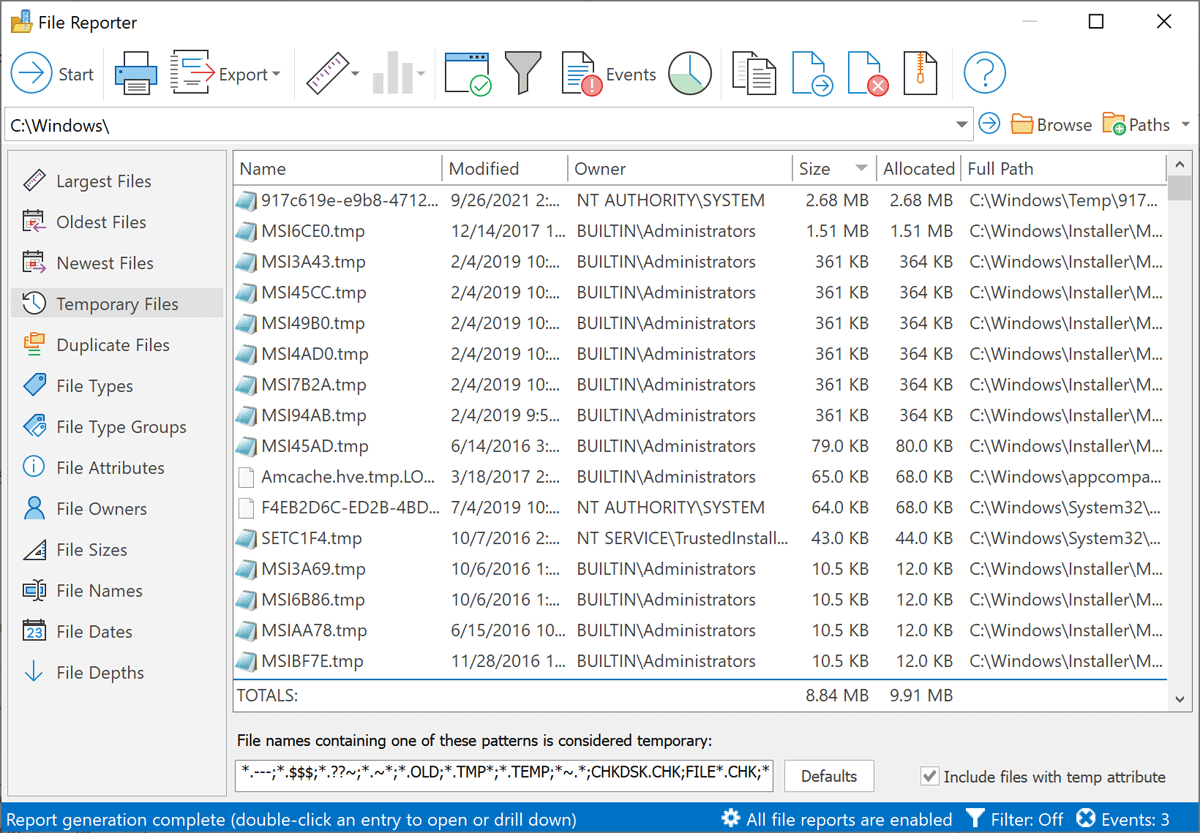 The temporary files report allows you to specify precisely which files are included. Right click on a temporary file to remove it on the spot. Print or export the report to share with associates or users.