Folder Size Reporting
FolderSizes provides compelling, graphical insight into how and where disk space is being used - locally and across the network.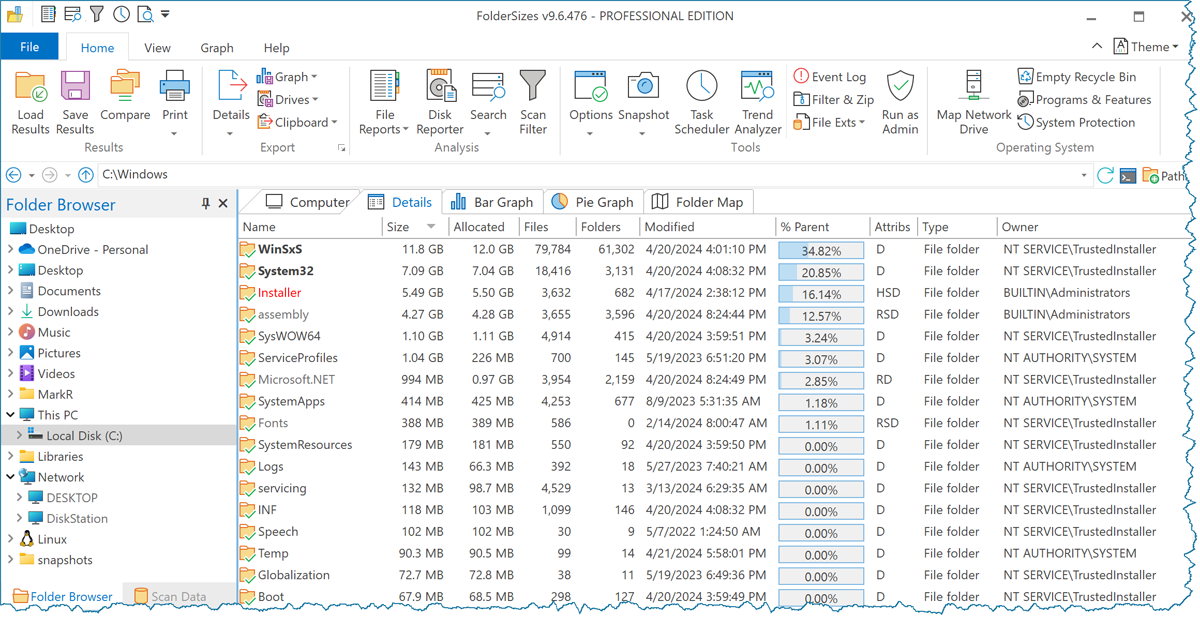 Analyze and explore disk space usage on any storage device type. Analysis results are displayed dynamically, as the file system scan progresses - giving you immediate results.