File Dates (Aging) Report
FolderSizes shows you the distribution of files by dates (age). This report can dynamically switch between NTFS date/time stamps (e.g. modified, created, and last accessed).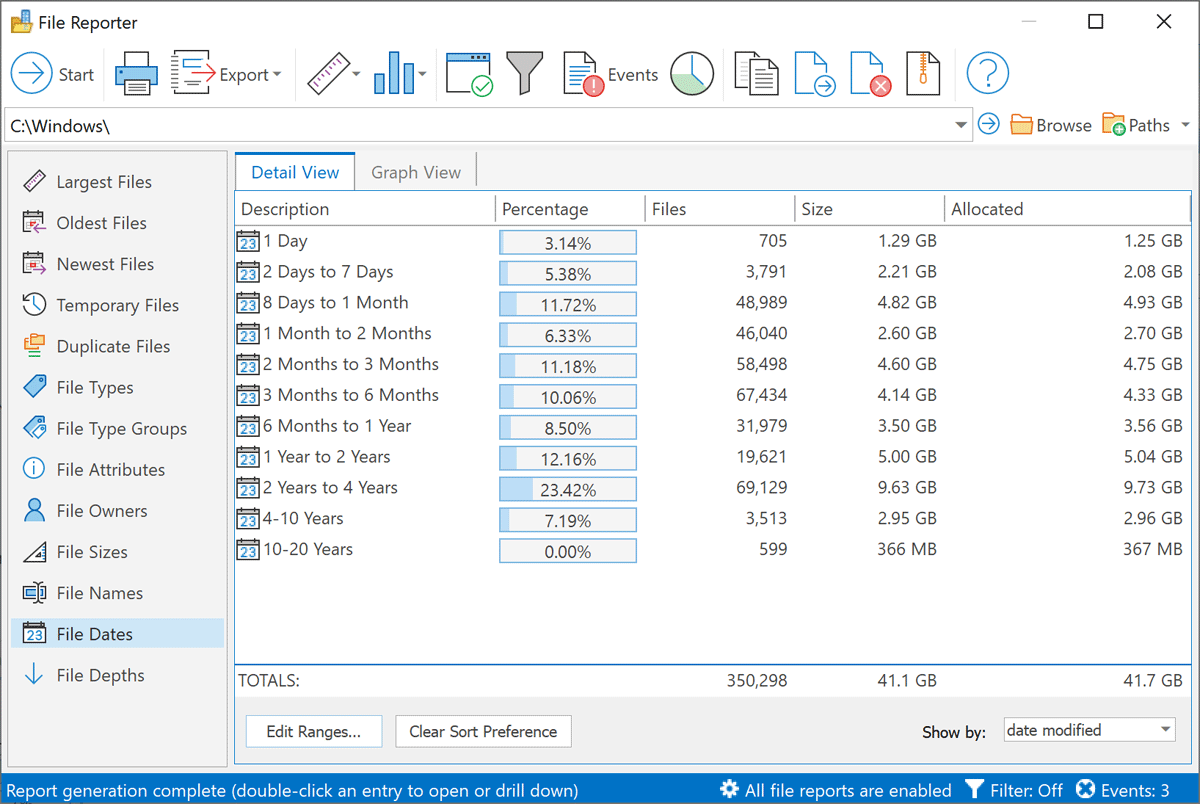 Double-click any of the detail view entries to immediately begin listing the associated files. There's also a helpful bar graph view, as shown below.