File Type Groups Report
FolderSizes offers a fully customizable file type groups report that presents high-level groupings of file types (such as "graphic files", "music", etc.). You can double-click an entry in the detail report to find specific file instances.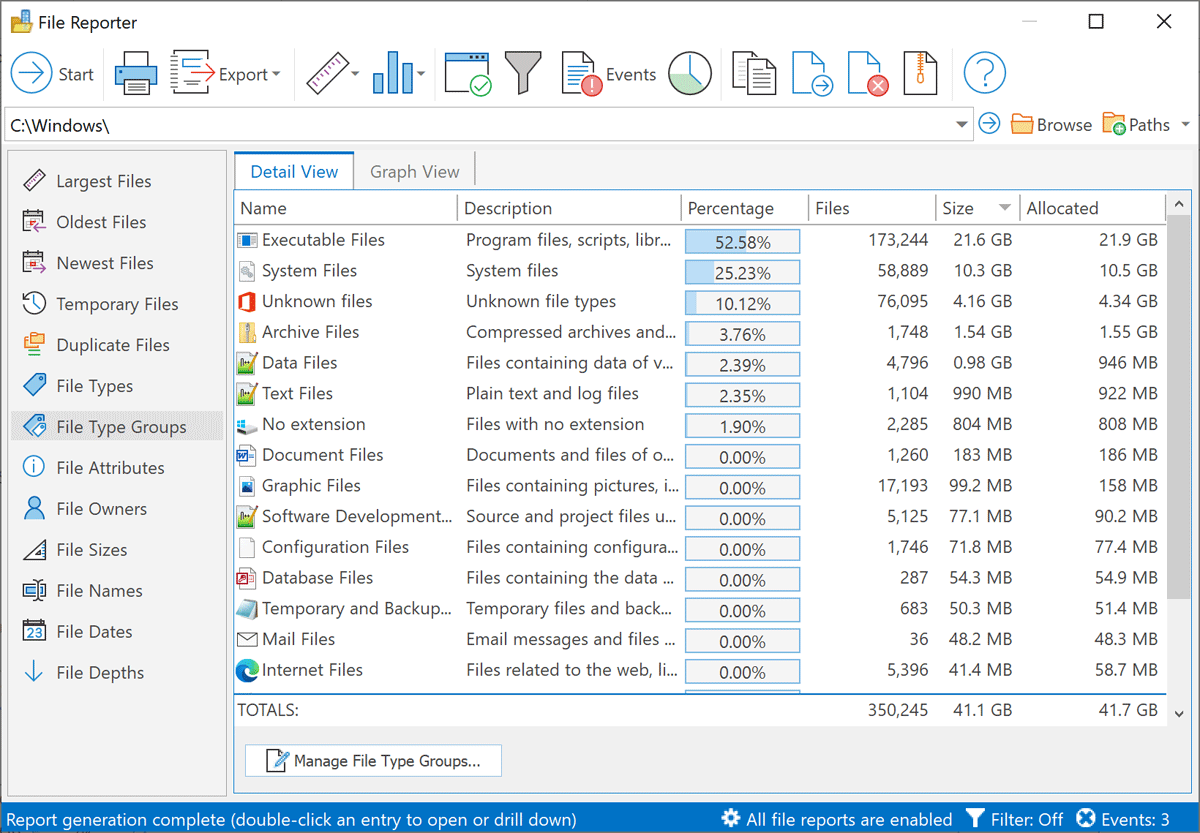 File type groups are fully customizable. Edit existing groups or create new ones as needed.